Each week, XI Technologies scans its unique combination of enhanced industry data to provide trends and insights that have value for professionals doing business in the WCSB. If you'd like to receive our weekly Word to the Wise in your inbox, subscribe here.  
Merger and acquisition activities continue to dominate the headlines, and companies are finding the current market conditions generally favourable to expand market share through strategic acquisitions. 
One such example is the recent acquisition of Ridgeback Resources Inc. ("Ridgeback") by Saturn Oil & Gas Inc. (Saturn). 
On January 20, 2023, Saturn announced their acquisition of Ridgeback for $525 million.   
We've looked at both companies through a few different lenses using our AssetSuite software tools, that allow you to compare the companies and gain some insight of your own regarding this deal. 
While both companies are light-oil focused, this corporate purchase is interesting as Saturn is purchasing the bigger entity of Ridgeback as well as diversifying into a larger gas base, with Saturn's proforma production increasing by approximately 140%. For gas-weighted production, Ridgeback is closer to 40% gas vs Saturn's 10%. The most interesting aspect of this deal is that Saturn has been operating as a pure play light oil Saskatchewan producer, and this acquisition diversifies their portfolio across the WCSB, with new core areas in Alberta. 

Figure 1 – Company Book for Saturn and Ridgeback
Click below to download a copy of
Looking at a map of the well assets, you can see that Ridgeback has a more diverse portfolio in terms of location of their assets, with SE Saskatchewan being the main area of significant overlap.   
Figure 2 – Well assets of Ridgeback (blue) and Saturn (yellow)
Core Areas 
Looking at the core areas of this deal, we see two things; the region of Sask Area IV becomes 41% of the new company, which was previously 58% of their total production, and the Alberta field of Pembina (Cardium) makes up a full 20% of the new company. Southeast Saskatchewan has many players, with Saturn and Ridgeback being among the top ten companies in this area as seen in the image below.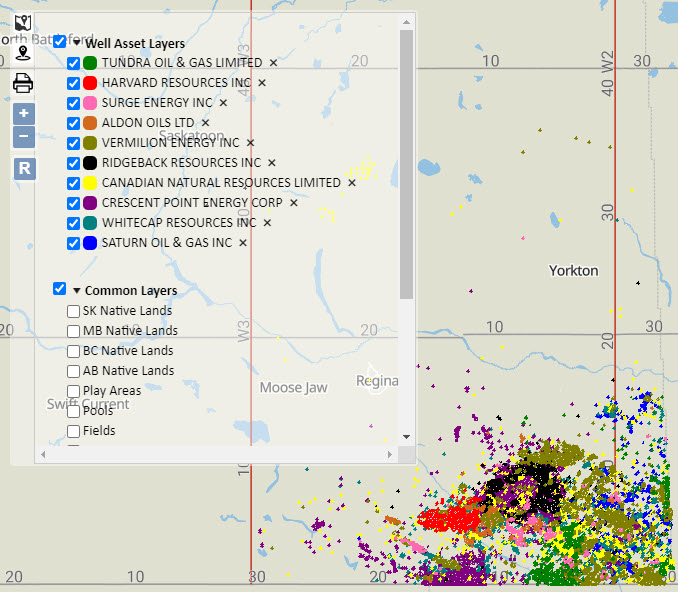 Figure 3 – Top 10 companies in Sask Area IV
Saturn has been much more active in this area than Ridgeback, with 24 net wells drilled as opposed to just one for Ridgeback in the past 12 months. Ridgeback has been more focused on Pembina in the last year with 9 net wells drilled in that Field. 
Creating a merger book gives us an opportunity to view the new company holistically and see their new core areas.  We can also understand where there may be some fall out properties from the deal that could be an opportunity for another company to purchase. Saturn's press release announces their intention to leverage high-quality light oil assets, maximize free cash flow to reduce indebtedness,  and continue evaluating various opportunities, so future deals including divestitures may be upcoming.
Figure 4 – Merger Book
Click here to download this Merger Book
Liability Overview 
The ARO for the new company using XI's cost model, this liability is slightly higher vs our best estimate of the assets involved in this transaction using the Government LLR Cost Model values. The Government model shows a working interest liability of approximately $440 million.
Figure 5 – Working interest liability, total and discounted using Government LLR Cost Model
Using the AssetBook Emissions Report to take an over–the–fence look at the pre-acquisition emissions portfolios of both companies as well as a proforma estimate (TTM), SE Saskatchewan light oil–focused Saturn has a significantly higher Emissions Intensity, estimated to be in the 0.059 range, whereas Ridgeback is significantly lower, in the 0.027 range. The estimated proforma Emissions intensity of the new company is  in the 0.041 range. 
 

BOE (TTM)

 

Scope 1 GHG (tCO2e, TTM)

 

Intensity (tCO2e/BOE)

 

Saturn Oil & Gas

 

4.524M

 

271K

 

0.059

 

Ridgeback

 

6.570M

 

175K

 

0.027

 
Estimated BOE (Trailing 12-month total), Scope 1 GHG (Trailing 12-month total), Intensity, pre-transaction from AssetBook Emissions. Saturn and Ridgeback have not published emissions figures. 
For more results, or if you would like to learn more about how XI's AssetSuite software can analyze potential mergers, acquisitions, and opportunities, including examining potential liabilities and emissions, contact XI Technologies.